I love the sound of great music in a beautiful space.

It's so amazing to capture it, find that right spot for the microphones, and create an impressive and convincing recording.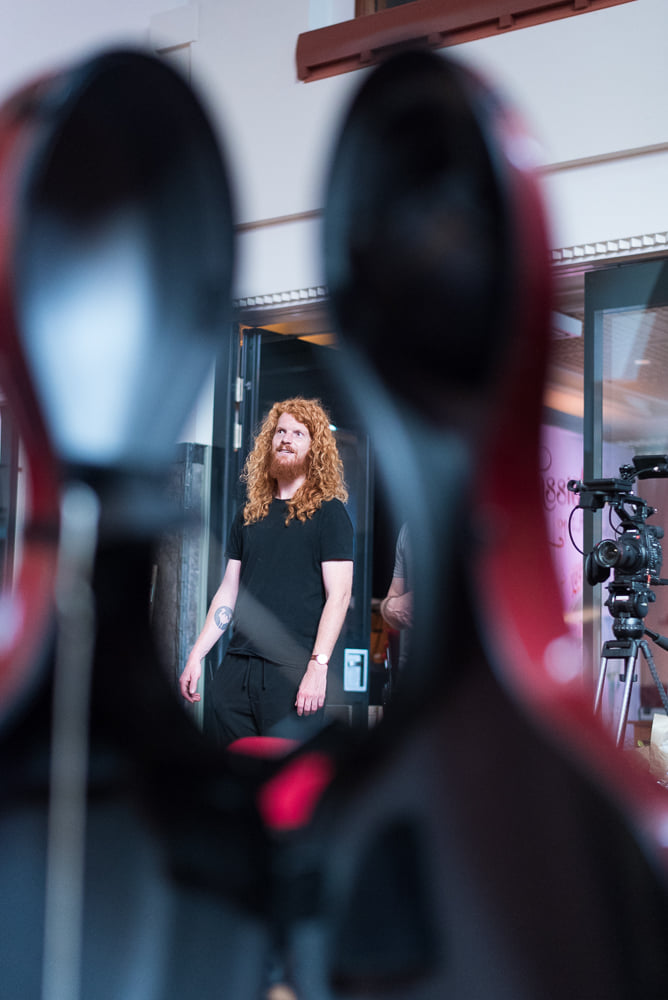 Music sounds best in a room that suits the style of music. In the right environment musical instruments come to life and musicians become one with their music. That's why I love to record on location. 
I have a mobile recording setup and a van, so we can go everywhere to record your cd, live video or concert. To mix these recordings I have studio in The Hague, 10 minutes from central station and next to the highway.
You're always welcome for a cup of coffee!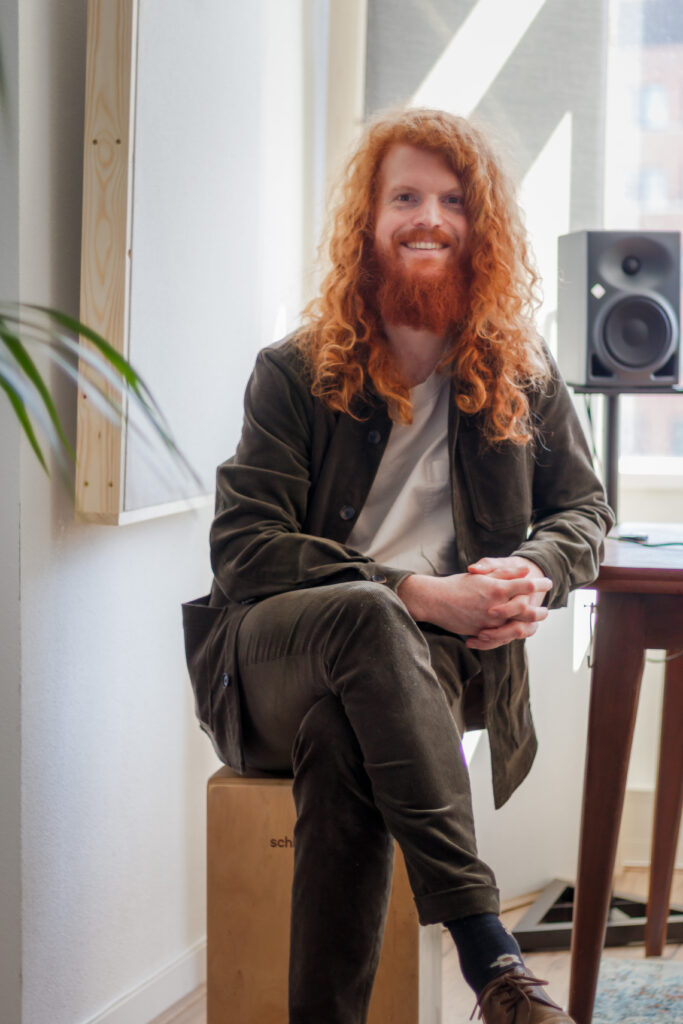 Hi!
First I would like to say that I like to keep it personal, so feel free to come to the studio or to call me (contacts below). I'm always up for a chat about recording and the perception of music!
When the microphones are on the right spot and the balance is good, the sound becomes almost visible between the speakers. If this stereo image is convincing, the music can be fully absorbed and reality fades away. For me that's a good recording which can give you goosebumps. This magical feeling is why I love recording even more than making music.
I always strive to achieve that feeling already during the recording, by positioning the microphones and instruments.Compare it to a painting. I arrange the subjects across the canvas and determine their color, size, depth and amount of detail with the position of the microphones. I try to make the picture as convincing as possible with the pure microphone signals. Then I can add some EQ, compression and/or other processing to make the musical story even more exciting.
In my opinion music works best in its own habitat; a suitable acoustic environment, when it comes to acoustic music. An instrument can fully bloom in the right acoustics, which has a great effect on a musician's playing and on the interaction between musicians. Magic happens when these elements interlock, musicians rise above themselves, which is key ingredient for the best recordings. That's why I focus on location recordings. I have a mobile recording setup. So it's possible to go to the perfect combination of music and acoustics and capture magical moments, wherever it is. 
My style of recording is ideal for "cd" recordings, concert recordings and "live" videos.
You're always welcome in the studio, or give me a call!
So we can discuss your project and find the best solution. 
Adress
Anna van Hannoverstraat 4
2595 BJ Den Haag
Phone
+31 (0) 622096372
E-mail
info@ceesoosterhuis.nl
Socials